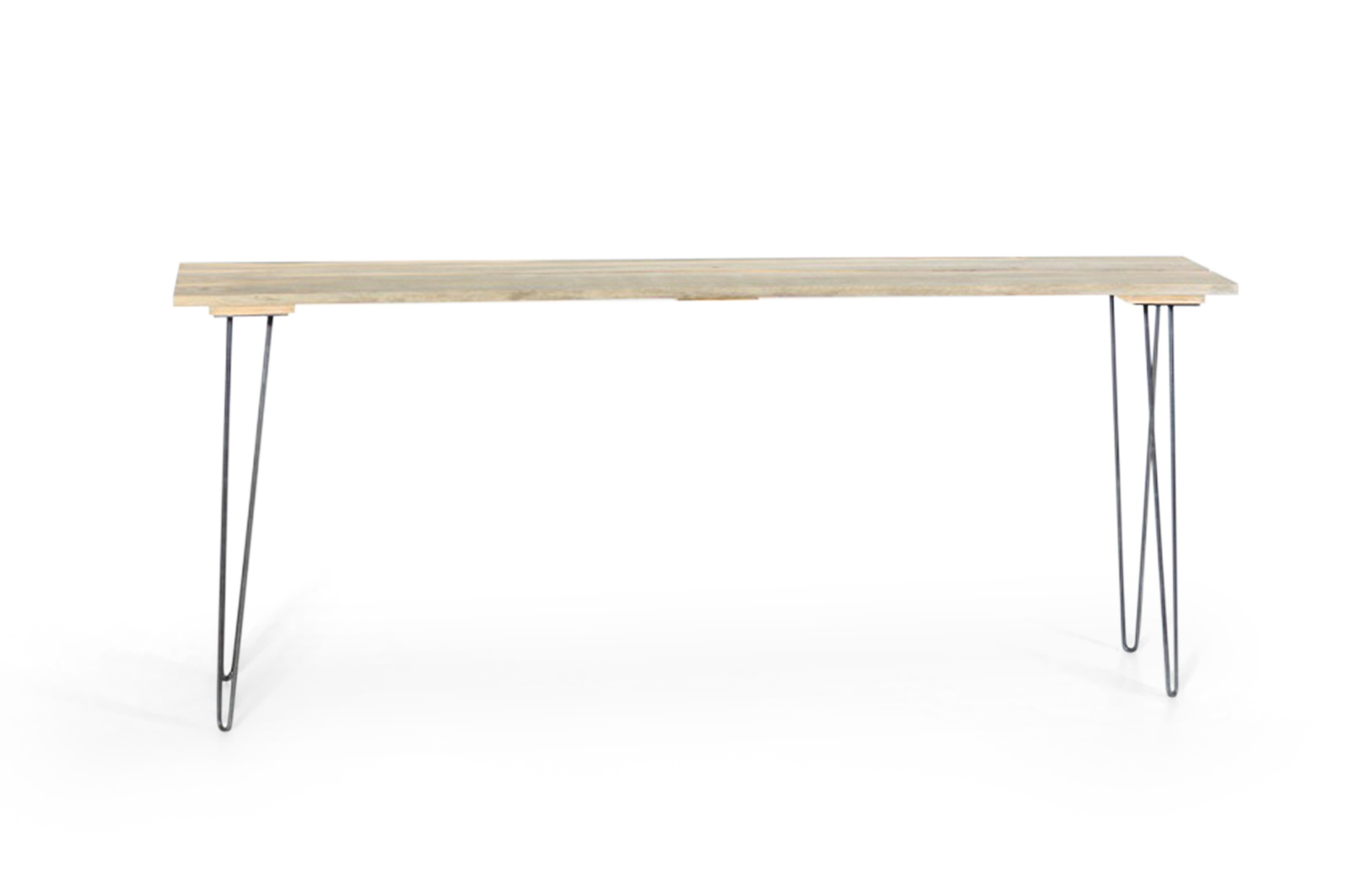 Slat Style Sofa Table
Furniture meets art with this understated Slat Style Sofa Table. Mixing rustic design with industrial undertones, solid Beetle Kill Pine sits atop raw steel hairpin legs to create a clean and contemporary piece. Pair with classic accents, such as a floral bouquet, glossy art books or family photos for a timeless finish.
This chic table sits harmoniously alongside the back of your living room couch or flush against the wall- fitting in while standing out. The natural color variations of subtle blue-toned wood not only make each sofa table one of a kind, but also create a classic piece that can transition from one home décor theme to the next for years to come.
Measures 70.75" x 11" x 29" (LxWxH)
Due to the item's handmade nature, color variations should be expected. Assembled in Ohio.

CONTINENTAL U.S. SHIPPING INCLUDED.
*Not looking to have this item shipped? If picking up in Columbus, Ohio, use promo code COLUMBUS to receive 10% off.*